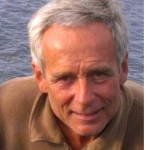 In Russia in the 1980′s, a new class of electrical-stim devices then called SKENAR, SCENAR or S.C.E.N.A.R., achieved 88.50% cure rates in a 18,255 people clinical study as published by Dr. Yuri Gorfinkle.  Since then there are many different models, most of them improvements on the SCENAR 032 used in the clinical trials.  In one pain management subgroup of 605 people with neuralgia, cervicalgia, lumbago and sciatica, the 032 delivered an amazing cure rate of 96.20%. In another study of 1,820 people with radiculopathy or trapped nerves, the cure rate was 91.76%.
The mystery of the SCENAR devices lies in its micro-processor that adapts and regulates minute electrical changes in the body with biofeedbackThe mystery of the SCENAR devices lies in its micro-processor that adapts and regulates minute electrical changes in the body with biofeedback. This turns on a chain of reactions as the electrons pour into the tissues acting as powerful antioxidants and releasing neuropeptides, non-invasively restoring the cell membrane integrity to their optimum voltage.  The result is like jump starting your car because your battery was flat, and when the cells in your body are jumped started you benefit from a large range of pain management solutions quickly and easily.  You feel small little electrical tickles.
These electrical stim devices have been manufactured by different companies and is part of a larger group called AVAZZIA, ENART, DENAS, RITM, NRG etc and and other acronyms.
"I feel the training program, esp. with all the videos, is a big selling point. Since I purchased my DENAS I have directed many friends to your site Benedick. When I talk to them about buying a device I always emphasize the great training that you provide. Cured my girlfriend's endometriosis. Ultrasound confirmed! Cured my nagging tinnitus in a snap." Dr David
"Thanks to the training I am able to do my stained glass art without having to endure the pain in my hands. Will treat my hands after working all day and will have no pain. Also, have arthritis in right shoulder, pain controlled by the DENAS. No longer use my allergy medicine, treat sinuses freq especially when I have symptoms." Barbara
"The trainings helped me to fully understand the basic principles of the DENAS. And especially the importance of the neuropeptides which motivated me to do the entire body." Russ
"I have a chronic, autoimmune disease that manifests itself with many different pain syndromes – paresthesia, joint pain, back pain, muscle pain, numbness and pain in the hands and feet. Your training has been helpful with almost all of the above." David
The original concept of these devices was invented in the 70's by Russian electrical engineer Dr. Alexander Karasev. For his life's dedication and the many others who assisted, we owe a big "Thank You" for what the European press called the "Star Trek Healing Device". I sincerely hope this information has helped you to get clear on what you can achieve from of your eBodyFusion Coaching and Training and to make the right decisions for yourself, your family and friends.
Because it works, when you work it!
To your very best health,
Benedick Howard
High Tech Shaman
©2011 – 2013 Benedick Howard